Often in life, we crave change. When things are stagnant for too long, it bothers us—we can't sit still or even think properly. We become perpetually bored and bothersome, ready for the next shake. A new haircut, a major switch in fashion, the random buzzing desire to move to a land far away. However, I may have discovered your easy fix.
I tried to add something to my makeup routine for ages, as I felt like something was always missing. I was searching for "the big bang," and one frosty evening in a cold MAC store, I found love.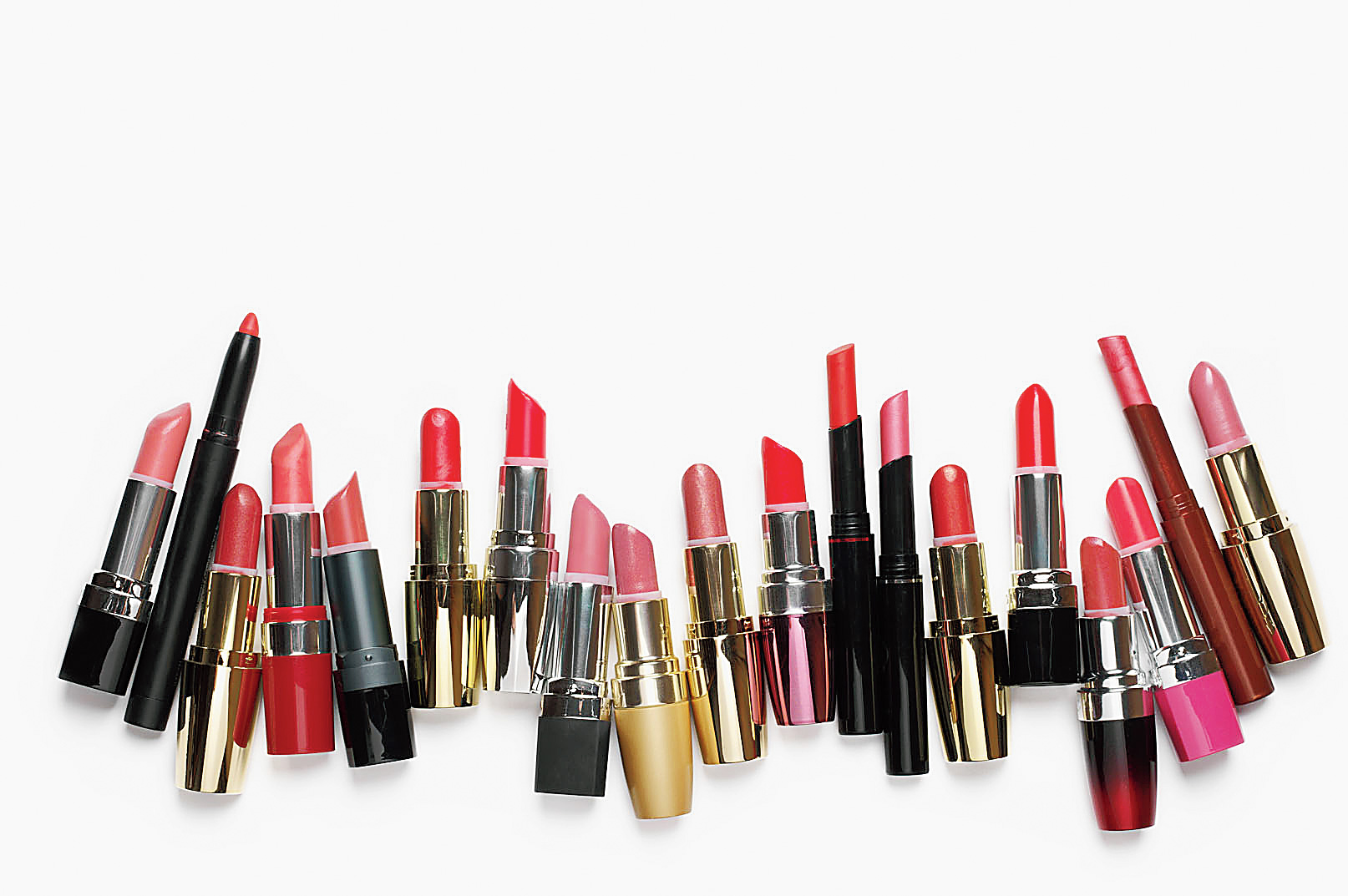 That's right, friends, I found lipstick.
To me, lipstick is the final touch. It's what amplifies or dwindles the preparedness of an outfit and is what modifies an entire look, always taking it to the next level. For this reason, my lipstick obsession sees no end. I love the variety that lipstick offers, from browns to even blues. What's not to love?
Because I know what lipstick has done for me, and I know now of its magical power, my life's work of research and experience must be shared with you. Now presenting your lifetime guide to lipstick by yours truly.
REDS
When people think of lipstick, red is the go-to classic color they think of. This hippie can be paired up with clean winged eyeliner or a sultry smokey eye for maximum potential. It's the perfect color to wear to things like an opening opera night or art gallery viewing. However, play your reds carefully! Because red comes in a plethora of shades, it can get a little complicated—but I've broken it all down for you below.
Bright Reds:
MAC Lipstick in Chile
MAC Lipstick in Ruby Woo
Colourpop Ultra Matte Lip in Avenue
Kylie Cosmetics Lipsticks in
Maroon/Dark Red
MAC Lipstick in Diva
MAC Lipstick in D is for Danger
PINKS
Ah, pinks. Pinks are the go-to subtle pop of color and are offered for every time girl: from rocker chic to subtle, classy chic. The plethora of types of pinks and the different looks they all offer reinstate one thing: you need a pink lip in your life—preferably one of every color.
Hot Pink
MAC Lipstick in Flat Out Fabulous
The Balm Meet Matt(e) Hughes in Sentimental
Soft Pink
MAC Lipstick in Twig
Lime Crime Velvetines in Cupid
Colourpop Ultra Matte Lip in Tulle
Bobbi Brown Creamy Matte Lip Color in True Pink
Bubblegum Pink
Mac Lipstick in Candy Yum Yum
Colour pops Ultra Matte Lips in 1st Base
ORANGES
An orange lip is THE spring/summer look. It seems like the hardest to pull off of all the seasonal looks, but fears not, it's scientifically universally complimentary. Let me explain; unlike red lipsticks, orange tones have no saturated blue or red undertones, so they appeal to every skin color and polish any skin color for a gleaming look. Complete with a sultry sundress or a trip to the beach, these lipsticks will be sure to brighten and complement any look that needs a splash of color or radiance. To get the most out of this look, settle for a bronzey highlight and powerful pout, paired with a smile!
MAC Lipstick in Morange
MAC Lipstick in Relentlessly Red
MAC Lipstick in So Chaud
Maybelline ColorSensational Vivids Lipcolor in Electric Orange
Revlon Colorburst Matte Balm in Audacious
PURPLES
Purple seems like an odd color for lipstick. The good thing is, it looks a lot better than it sounds. A purple lip is just the type of a floral outfit or even a black-on-black ensemble. It challenges looks and takes them two ways: uphill or even more uphill.
READ ALSO  :
However, beware: the prime key to pulling off lipstick is to spend time evaluating a color that works on your skin. Purples vary, and while you may feel like melting/tossing some into a large fire, some you will recognize as your soul mate.
Note: People with warmer skin tones will likely pull off a mix between red/purple, while others with cooler tones are free to choose between cooler purples.
Dark Purple
MAC Lipstick in Smoked Purple
Bright Purple
MAC Lipstick in Heroine
Berry/Fuchsia
MAC Lipstick in Rebel
Colourpop Ultra Matte Lip in More Better
Revlon Lipstick in Fuchsia Fusion
NUDES/BROWNS
When you're searching for THE nude lip to complement heavy work dresses and want to neutralize, this list comes in handy. Whenever you're feeling like toning it down or you're trying to turn the focus onto your bold, daring eye makeup, the nude lip is the lip for you.
Light Brown
Revlon Super Lustrous Creme Lipstick in Mink
MAC Lipstick in Taupe
ColourPop Lipstick in Kae
MAC Lipstick in Verve
Covergirl Lipstick in Coffee Crave
Dark Brown
Colourpop Ultra Matte Lip in Roach
Colourpop Ultra Matte Lip in Lax